Watch
November brought us snow in Boise, thanks to give, oh boy! Check out the Newt's cast here.
Watch
OCTOBER 1st. BSU Special Events Center
Watch
Always winning, Bode man
Watch
MYSTERY DISTRICT PRESENTS "HOOD LIFE" COMING SOON. Here's a little taste with the darkest….Parker Duke
VOTE MYSTERY DISTRICT! SuperPark 15 →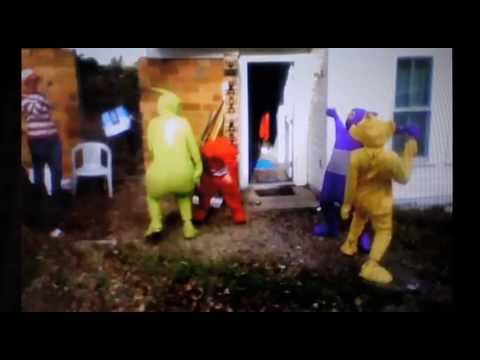 Watch
Digger action. Sitting here in Boise with these 95+ degree days watching people with their thumb in their ass trying to fill their days really makes a guy miss Govy Life. Check out Episode 1 of the Digger Dispatches from High Cascade Snowboard Camp. Mt. Hood. DVD to come this fall. Keep and eye out to keep it cool and save on the A/C bill. Kit's sock slap at the end is pretty text book...
Watch
Jacob St. John is still snowboarding. Watch his trickery here at A-Basin in Colorado with some homies.
Watch
Mystery District filmer Derek Weimer got a job filming trickery up at High Cascade this summer. Here are some of his clips along with the rest of the film dudes stackin' homies with fire up at HCSC. Edit put together by new video boss man Tanner Pendleton. Check it out! and get to HCSC this summer if you can.
Snowboarder Magazine SUPERPARK Video Showdown... →
Last month, Mystery District got to go to Mt. Bachelor and do some superparking, including parking a 40 foot trailer in the parking lot. We lurked in the shadows and creeped on some people. An awesome snowboard edit came out of it and we are in the running for this year's Gatorade Video Showdown. Here is the link to the brackets. Our first round is against Arbor Snowboards. When the time...
Watch
GHOSTLAND. Not the observatory but the movie. Mystery District film guy Derek Weimer just finished up the second trailer for the Fall 2011 release. This second trailer showcases the more mountainous aspect of the crew's snowboarding endeavors. If you can't handle blood close you eyes for the first 30 seconds, it made us cringe too but still watch it and then come see it when it comes...
Watch
CDI 2011. The last weekend in may (Memorial Day Weekend) usually has people in some frenzy about hanging out in some gorge, thinking things are so beautiful but only because of some drugs and booze, because we all know it just rains gray and shines little in Oregon, those things aren't pretty. But some people gather in the woods of Idaho and celebrate the life and times of Carson Ianson and...
Watch
A couple weeks ago, Newt and Harold's and R Bar put on a charity auction for rider A.J. Ogden to help with his medical bills. $1500 dollars raised and some beers later, Derek got this put together documenting the evening. Thanks Boise! You're awesome.
End of SuperPark Day 1. Media Blitz bloggin.... →
SUPERPARK 15
We are at SuperPark 15, Mt. Bachelor. Doin' awesome shit with High Cascade. We left Boise yesterday with the Planet vehicle trailered up with some blue tubes for rail magic and drove through the day to meet up with Boss Man Corey Mac, Drunk Dave, Randy, Chris and Pat in Sun River. Started putting shit together today and will be keeping you up to date with Derek on the lens. Blogging up a...
Watch
Phildo's session in the junk. Enjoy!
Watch
This is pretty awesome!
Watch
Ty Davis, where you been homie? Well, good to see you. Gettin' some at the Little Ski Hill. McCall
Martin Pow Line in Late April? Yep! →
The other day we went up to Granite peak and met up with Martin Campbell for some pow and sledding. Here is a little run he took while everyone else was in Boise trying to buy boardshorts or some dumb shit. Enjoy
Spring is in the air...
And so are we. Martin has been killing shit up north and we are scrounging the abandoned hills for remaining snow and features. Derek is in the process of logging mad footage and the crew is hard at work collecting it. Check back for more edits and photos.
Monday Mallet. Loren gets rocked...Tree'd? →
<iframe src="http://player.vimeo.com/video/22541451?title=0&amp;byline=0&amp;portrait=0" width="400" height="225" frameborder="0"></iframe><p><a href="http://vimeo.com/22541451">Loren gets rocked… Or tree'd.</a> from <a href="http://vimeo.com/user731823">Derek...
Closing Day Bogus Basin Edit →